Contrary to what some might think, detectives working the traffic desk don't spend much time sorting out parking tickets and moving violations.
The Traffic crime desk detective unit investigates hit-and-run cases, vehicular manslaughter and murder cases, and collision reports involving serious injuries or fatalities where a crime may be involved.
As Cole Phelps first gets promoted to detective, he is assigned to Traffic - very quickly discovering a dark world where automobiles are used as instruments of murder, deception and violent crime. Reporting to the scene of a mysterious abandoned bloody vehicle, or - for example in "The Fallen Idol" case, to an apparent accident site where witness accounts just don't add up - odd clues and flimsy personal accounts may lead to a far more sinister truth.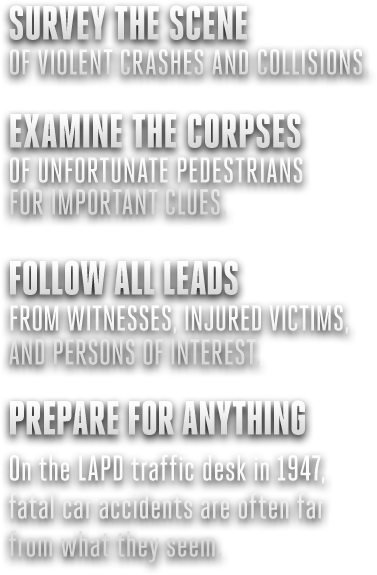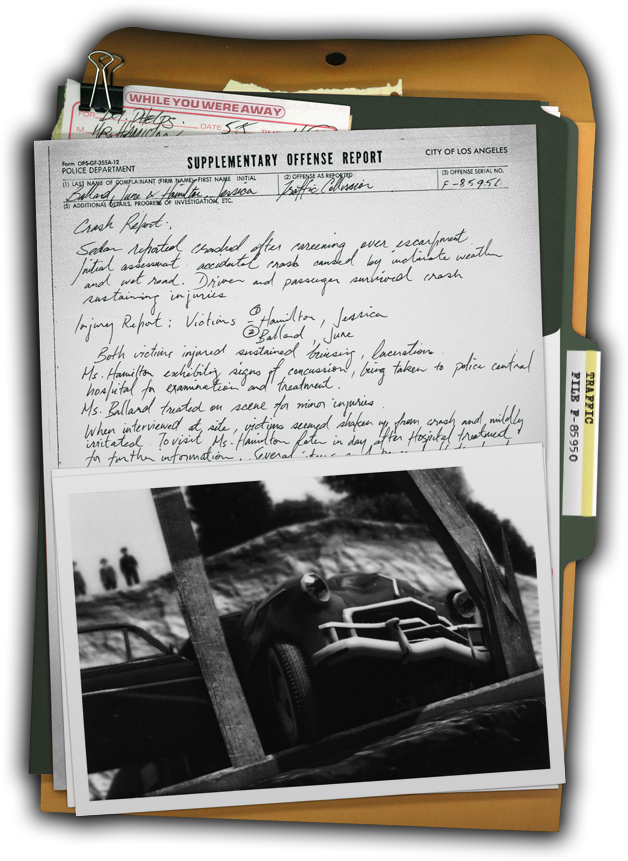 Interviewing an injured crash victim at the hospital - a delicate process requiring a detective's bedside manner.
In "The Driver's Seat", Phelps and Coroner Carruthers check out a mysterious abandoned car.
Contrary to popular belief, it isn't all dealing with parking violations and fender benders for detectives working the Traffic desk in the LAPD.
A curious letter found on the body of a victim at a crime scene. Might this not have been an accident after all?